Heilbrunn Nurse Scholar Award Recipients
Heilbrunn Family Center for Research Nursing Scholars 2019
Five nurses from around the country were selected to receive Heilbrunn Nurse Scholar Award, given by The Rockefeller University's Heilbrunn Family Center for Research Nursing to support nurses while they pursue independent research projects that will make a significant contribution to the discipline of nursing. Each award provides a maximum of $25,000 for one or two years. Funding for the awards, now in the sixth year, is from an endowment established by sisters Helaine Lerner and Joan Rechnitz in honor of their parents, Harriet and Robert Heilbrunn.
This year's recipients will study topics ranging from self-management in left-ventricular assist devices (LVADS) to identifying neurobiologically informed psychosis and schizophrenia symptom profiles. An esteemed group of scientists reviewed the applications. The applications with the highest scientific and technical merit were selected to receive the Heilbrunn Nurse Scholar Award. For the 2019 award cycle, applications were submitted by doctoral and postdoctoral nurses across the United States from 32 institutions.
The recipients are:
Jesus Casida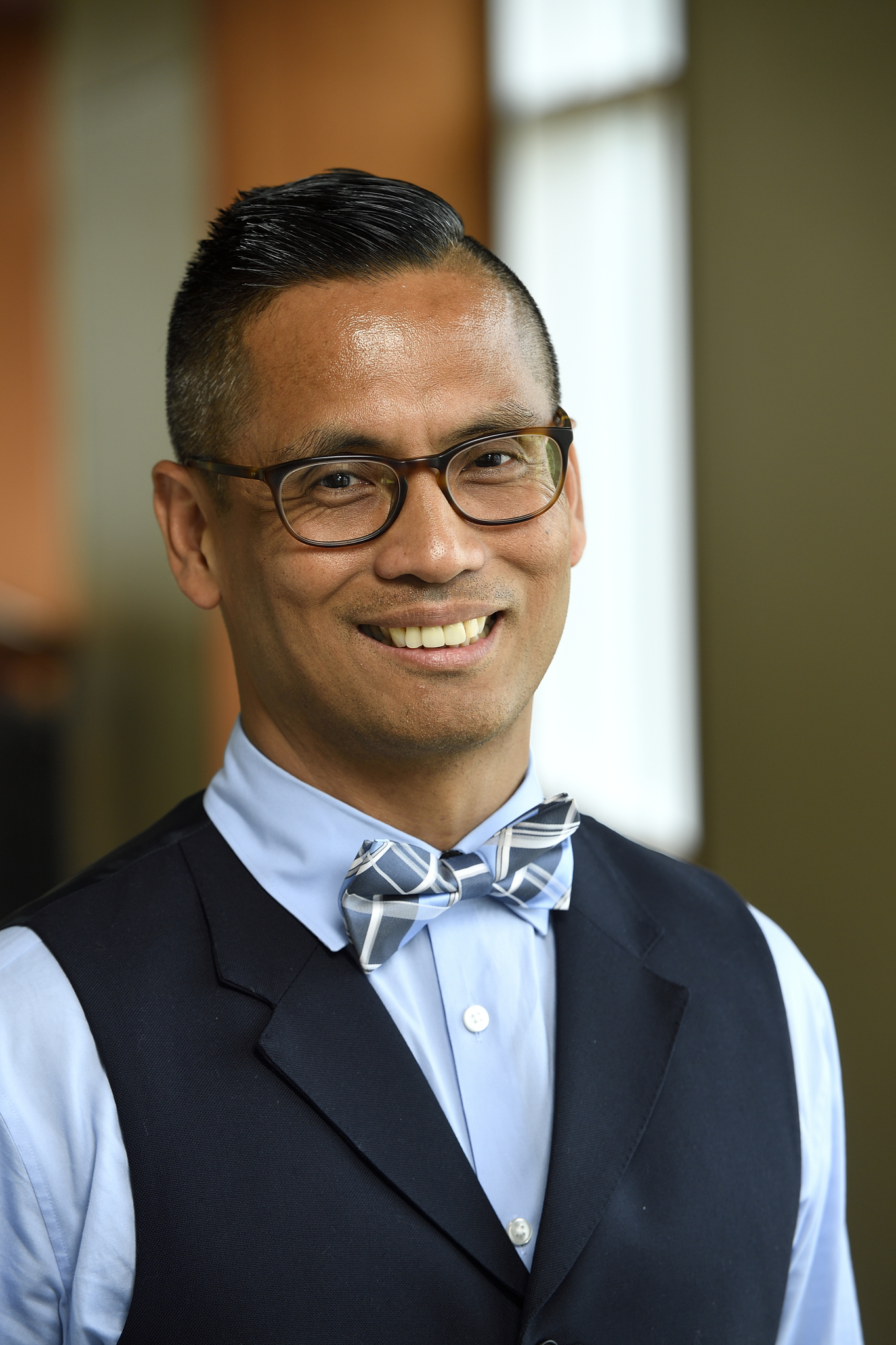 Jesus Casida, PhD, RN, APN-C. Dr. Casida is nationally and internationally known for his work on self-management in left-ventricular assist devices (LVADs). He built and advanced the LVAD self-management science through theoretical and empirical work. The Heilbrunn Award will support the expansion of his work focusing on building patient and caregiver self-efficacy skills and adherence to LVAD care regimen. For this purpose, he invented a mobile phone application (VAD Care App©, 2014) as a tool for LVAD self-management process. He plans to evaluate the effect of VAD Care App-directed and nurse-supported self-management intervention on healthcare utilization (e.g. hospital readmission) outcomes. His interdisciplinary team envisions that the findings of this randomized controlled trial, supported by the Heilbrunn Award, will inform future studies to further understand the mechanism(s) of the effect of LVAD self-management on healthcare utilization and its economic impact as well as overall health and quality of life. Dr. Casida's long-term goal is to expand the intervention to other implantable artificial organs (whole heart, lung, kidney) and complex conditions requiring intensive self-management supported by nurses.
Dr. Casida recently joined John Hopkins University School of Nursing as a Faculty Associate and a Robert Wood Johnson Foundation Nurse Faculty Scholar Alumnus. He also has extensive clinical and leadership experience in cardiac surgery and cardiology critical-care including pioneering an advanced practice nursing role for LVAD in heart failure and transplant treatment program. Dr. Casida obtained his MS degree in Critical Care from Columbia University School of Nursing and his PhD in Health Sciences from Seton Hall University. He has served as chair for several nursing research committees at regional and national levels. Currently, he is the founding leader for the Nursing, Health Science, and Allied Health Council Research Workforce within the International Society for Heart and Lung Transplantation.
Karen Jennings Mathis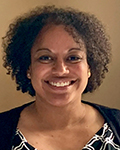 Karen M. Jennings Mathis, PhD, RN, PMHNP-BC. Dr. Karen Jennings Mathis will examine relations among early life adversity, adipokine status, dietary composition, and physical health outcomes among adults. Dr. Jennings Mathis' primary research interests include biopsychosocial mechanisms underlying the development and maintenance of mental disorders and synergistic relationship between research and practice. Dr. Jennings Mathis is a Jonas Nurse Leader Scholar, a Fellow of the Robert Wood Johnson New Careers in Nursing and Scholarship, and a recipient of the 40 Under 40 Emerging Nurse Leader Awards.
Dr. Jennings Mathis is an Assistant Professor at the University of Rhode Island College of Nursing. She recently completed a NIMH T32 Postdoctoral Research Fellowship in the Department of Psychiatry and Behavioral Neuroscience at The University of Chicago and was adjunct Clinical Faculty at Rush University Chicago College of Nursing. She received her BA in Psychology from Amherst College, and her MS and PhD in Nursing from Boston College. She is certified as an Advanced Practice Registered Nurse n the specialty of Family Psychiatric-Mental Health Nursing. Dr. Jennings Mathis currently serves on the Editorial Board for the Journal of the American Psychiatric Nurses Association and is a Section Editor for the Journal of Psychosocial Nursing and Mental Health Services. She also serves as the co-chair for the Research-Practice Committee and is a member for the Diversity, Equity, and Inclusion Advisory Committee to the Board for the Academy for Eating Disorders and serves on the American Psychiatric Nurses Association's Research Council Steering Committee.
Mitchell Knisely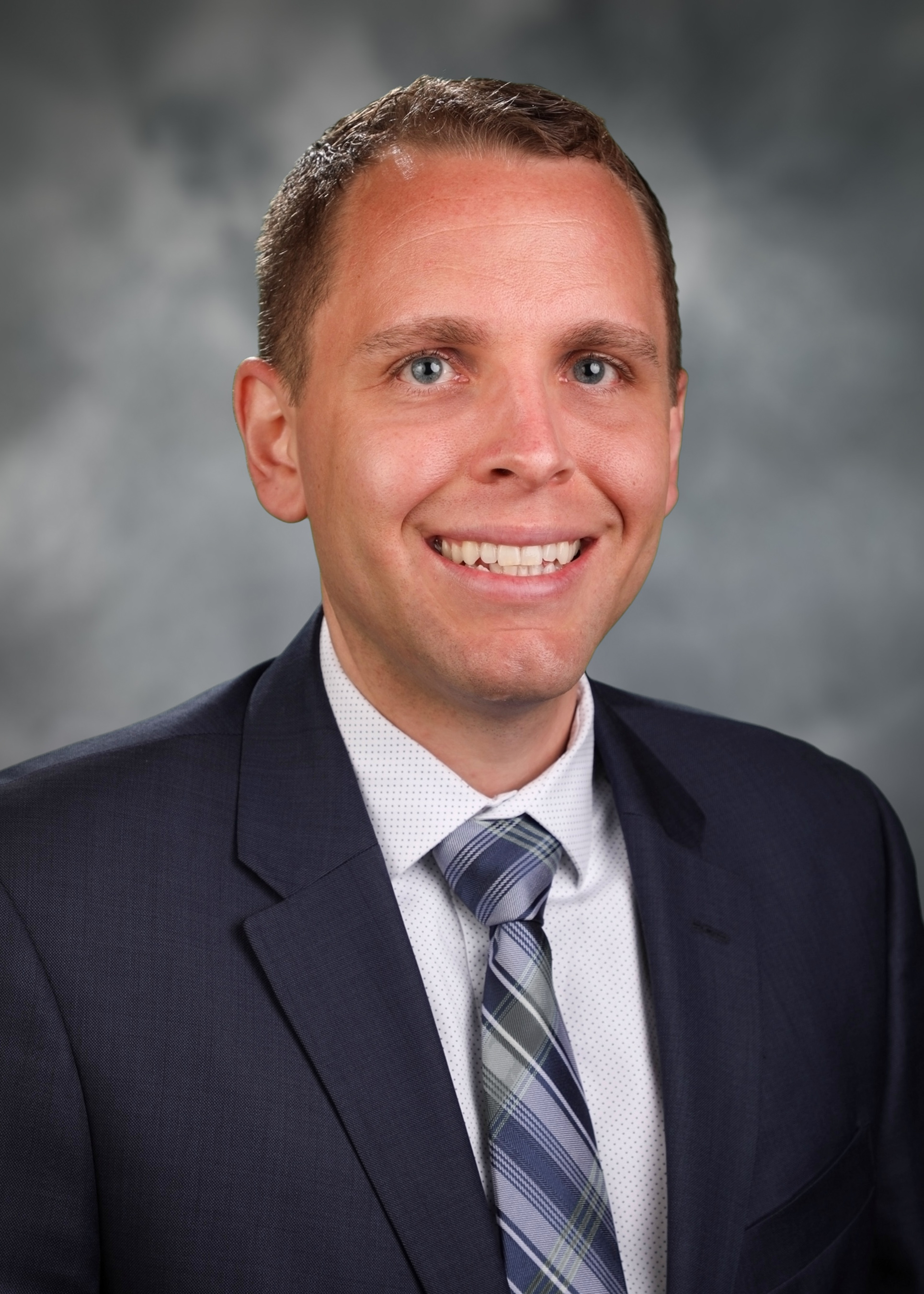 Mitchell Knisely PhD, RN-BC, ACNS-BC. Dr. Knisely's research seeks to optimize pain assessment and management through a better understanding of the biopsychosocial determinants of pain in individuals with Sickle Cell Disease (SCD). Mainly, this study will focus on characterizing pain profiles in adults with SCD and identify genetic polymorphisms associated with the identified pain profiles. Findings will provide a foundation for identifying patients at risk for high pain burden and potential new targets for interventions to prevent or manage pain in this population.
Dr. Knisely is an Assistant Professor at Duke University School of Nursing. He earned his BSN from Purdue University, MSN and PhD from Indiana University, and completed a postdoctoral fellowship in molecular genetics at the University of Pittsburgh School of Nursing. Additionally, he trained at the NIH National Institute of Nursing Research's 2015 Summer Genetics Institute. Dr. Knisely is board certified as an Adult Health Clinical Nurse Specialist and in Pain Management Nursing.
Maura McCall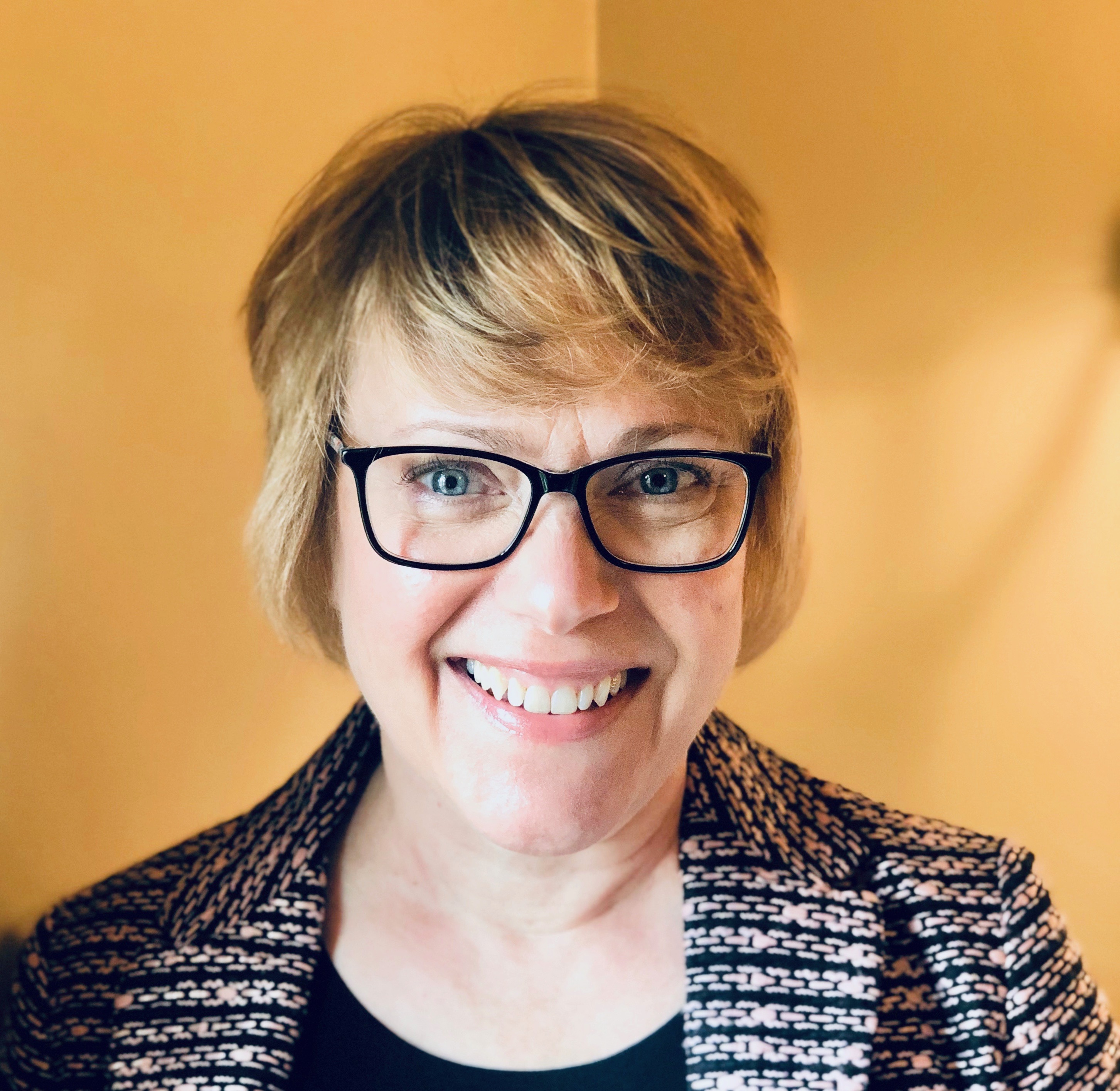 Maura McCall MSN, RN. Ms. McCall's dissertation research will explore the complex relationships among the symptom experience, genomic variation, and medication adherence in women with breast cancer. Her proposed study will examine aromatase inhibitor adherence and symptom patterns and trajectories and will explore the role of genomics in these patterns and trajectories.
Ms McCall is a doctoral student at the University of Pittsburgh School of Nursing (T32NR009759 Targeted Research and Academic Training Program for Nurses in Genomics). She earned her MSN at the University of Pittsburgh and BSN at Duquesne University. She has many years of experience in chronic disease medication adherence research. Maura has published articles on study recruitment, mentoring students, and the biological underpinnings of symptoms. Also, she co-authored chapters on adherence, an online educational module for rheumatology practitioners, and a continuing education video on patient adherence to hospital discharge instructions. Maura attended the NINR's Summer Genetics Institute. She is a recipient of the American Cancer Society's Doctoral Degree Scholarship in Cancer Nursing and the Oncology Nursing Foundation Research Doctoral Scholarship. She is a member of the International Society of Nurses in Genetics, Oncology Nursing Society, Sigma, National Council on Undergraduate Research and the Pharmacogenomics Research Network.
Rose Mary Xavier
Rose Mary Xavier, PhD, MS, RN, PMHNNP-BC. Using novel tools from network science and bioinformatics and by integrating multiplex high-dimensional data including genetic, neuroimaging, cognitive and symptom data, Dr. Xavier aims to (1) identify neurobiologically informed psychosis and schizophrenia symptom profiles and (2) examine potential functional mechanisms of risk for psychosis ad schizophrenia spectrum in a community sample of youth.
Dr. Xavier's program of research broadly focuses on understanding neurobiological mechanisms of psychiatric symptoms that cross traditional diagnostic boundaries for clinical translation. A second but equally important interest is in research methodology and analysis guided by the philosophy and principles of open science. A Nurse Scientist and Psychiatric Nurse Practitioner, she completed a Post-Doctoral Research Fellowship in Neuropsychiatry at the University of Pennsylvania, Perelman School of Medicine. July 2019, she transitioned to the University of North Carolina-Chapel Hill, where she started her research lab as a tenure track Assistant Professor. Dr. Xavier has a PhD in Nursing with a doctoral certificate in Cognitive Neuroscience from Duke University with interdisciplinary training in Genomics.
2018 Heilbrunn Nurse Scholar Award Recipients
Bridget Basile Ibrahim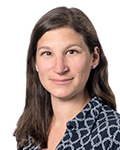 Ms. Basile Ibrahim's research explores women's experiences seeking a vaginal birth after cesarean in a diverse U.S. population. Her other research interests include physiologic birth, primary cesarean prevention, and health disparities in maternal and infant mortality. Bridget is a Jonas Nurse Leaders Scholar and an NINR T32 pre-doctoral trainee.
Ms. Basile Ibrahim has just completed her PhD coursework at Yale University, and will be starting her dissertation research this summer. Prior to returning to school full time, Bridget worked as a Family Nurse Practitioner, providing primary care in Community Health Centers in Boston and Ottawa, Canada. Bridget holds an MSN from UCLA, where she completed a subspecialty in the care of vulnerable and underserved populations. She holds a BSN from Johns Hopkins University. Bridget is also a Certified Breastfeeding Specialist and has trained as a doula. Prior to nursing school, Bridget worked in international development as a Cultural Anthropologist. She holds a BA and MA in Cultural Anthropology from Boston University.
Christina Fleming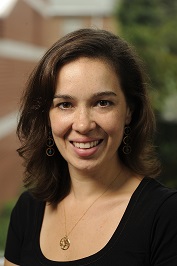 Ms. Fleming will conduct a two-phase study to construct and validate a novel instrument that will assess health care provider knowledge for the care of women and girls affected by Female Genital Mutilation and Cutting using an exploratory sequential mixed-methods design. This study will result in a validated knowledge assessment instrument that will enable health care systems, organizations, and/or researchers to assess health care providers' knowledge about FGMC, including the practice itself, its legal and ethical implications, adverse health consequences, and appropriate clinical management of FGMC-affected clients.
Ms. Fleming is a PhD Candidate at Johns Hopkins University School of Nursing, an Instructor in the Midwifery and Women's Health Nurse Practitioner Program at Georgetown University School of Nursing and Health Studies, and a Certified-Nurse Midwife practicing in Washington D.C. Ms. Fleming completed her undergraduate degree in International Affairs at Georgetown University. She holds a Master's degree in Conflict Resolution from the University of Bradford in the United Kingdom, and a Master's of Science in Nursing from Yale University. Ms. Fleming's clinical practice in midwifery has focused on refugee and migrant populations both in the US and abroad. Ms. Fleming's international work includes volunteering with Doctors Without Borders in South Sudan, and research on the reproductive health of women affected by violent conflict in Guatemala, Sierra Leone, Syria, and Somali-refugees in Kenya.
Jennifer Morone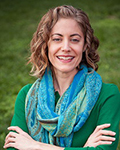 To address persistent racial health disparities seen in pediatric Type 1 diabetes, Ms. Morone's study aims to expand our understanding of how social determinants of health may influence family and self-management of pediatric Type 1 diabetes in single-caregiver black families. Outcomes from this study will inform pediatric diabetes care delivery and the development of culturally relevant, family and community interventions to better support family and self-management of pediatric Type 1 diabetes.
Ms. Morone is currently a doctoral candidate and Ruth L. Kirschstein NRSA (NINR T32) doctoral fellow at the University of Pennsylvania School of Nursing. Ms. Morone received her M.A. in art therapy and mental health counseling from Lesley University and her B.S.N in nursing from Russell Sage College. She has over 15 years of pediatric clinical and research experience as an art therapist and registered nurse, working in a variety of inpatient and outpatient pediatric settings with children and families experiencing chronic illness. As an independent nurse scientist, her goal is to develop a program of research that addresses health disparities across pediatric chronic illnesses.
Marliese Nist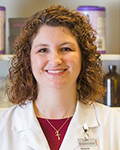 Ms. Nist's dissertation research will focus on very preterm infants' stress exposure in the neonatal intensive care unit NICU, as it is associated with significant, long-term neurodevelopmental impairments in cognition, motor performance, social and behavioral functioning, and sensory perception. Systemic inflammation may be an important, modifiable mediator of stress exposure and neurodevelopment, but the relationships among stress exposure, inflammation, and neurodevelopment have not been fully explored in the context of the preterm infant's developing brain. Using a non-experimental, repeated measures design, this study will more clearly delineate the relationships among these variables so that interventions can be developed to improve preterm infant neurodevelopment.
Ms. Nist is a NINR F31 Pre-Doctoral Fellow and PhD Candidate at The Ohio State University College of Nursing. After earning a bachelor's degree in biology from the University of Virginia and working as a research assistant for several years, she returned to school at The Ohio State University and earned a bachelors' in nursing. She accepted a staff nurse position in the neonatal intensive care unit where she found her passion. Ms. Nist is interested in the biological pathways mediating neurodevelopmental impairment in preterm infants. She is especially grateful to her mentors, Drs. Rita Pickler, Deborah Steward, Tondi Harrison, and Abigail Shoben.
Allison A. Norful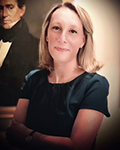 Dr. Norful will validate and psychometrically evaluate a novel health services research instrument, the Provider Co-Management Index (PCMI). The PCMI, the first of its kind, will measure co-management when two or more providers share care management responsibilities for the same patient. The tool will also be used to determine if a co-management care delivery model alleviates provider burnout, improves job satisfaction and increases provider retention.
Dr. Norful is a postdoctoral research fellow at Columbia University School of Nursing with a joint appointment in the Columbia University Medical Center Irving Institute for Clinical and Translational Research. Over the past 15 years, Dr. Norful has held several clinical, administrative, and academic positions. She practices as an adult nurse practitioner with a clinical expertise focused on chronic disease prevention and management. Her research and clinical practice are strongly integrated. Her current research program investigates interprofessional team remodeling and provider co-management to achieve optimal patient and practice outcomes. She earned a PhD and MPhil from Columbia University, MSN from New York University, and a BSN from La Salle University. She is an adjunct clinical faculty member at NYU Rory Meyers College of Nursing, a past Hermann Biggs Society/Macy Foundation Scholar, and is a fellow in the New York Academy of Medicine.
Abigail Wilpers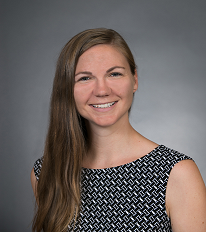 With the support of the Heilbrunn Nurse Scholar Award, Ms. Wilpers is conducting her dissertation research designed to generate a model of nursing practice and identify research priorities in the emerging field of fetal care. Fetal care is comprehensive perinatal care provided by a multidisciplinary team following the prenatal diagnosis of a fetal anomaly. This includes evidence-based and experimental fetal therapies. This study will serve as a primary step in developing a nursing specialty in fetal care and studying nursing's impact on clinical outcomes. The findings will significantly contribute to building, defining and enhancing fetal care.
Ms. Wilpers is a doctoral candidate at Yale University. She received her MSN from the Yale School of Nursing and her BA in psychology from Barnard College of Columbia University. She has 10 years of experience working with families whose pregnancies have become complicated by a fetal anomaly. She is currently working at the Yale Fetal Care Center developing a Perinatal Palliative Care and Bereavement Program. Ms. Wilpers is also a Robert Wood Johnson Future of Nursing Scholar. Her long-term goal is to become a nurse scientist and develop a program of research focused on the needs of families facing severe fetal complications.
2017 Heilbrunn Nurse Scholar Award Recipients
Jacquelyn Taylor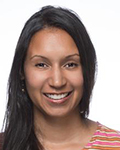 Dr. Taylor plans to examine the genetic and psychosocial factors that may influence blood pressure, a major symptom of lead exposure and a major public health concern for African Americans. The Heilbrunn award will be used for team building with multi-site investigators and pilot testing of 10 samples of the data collection, laboratory, and data analysis methods.
She is a Tenured Associate Professor in the Pediatric Nurse Practitioner Specialty. Her undergraduate, masters and doctoral degrees in nursing are from Wayne State University College of Nursing in Detroit Michigan. She is prepared as both a pediatric nurse practitioner and a school nurse practitioner. She holds a certificate in molecular genetics from Georgetown University and has completed additional coursework in cardiovascular epidemiology at Washington University in St. Louis, MO. Dr. Taylor also completed a post-doctoral fellowship in Urban Health of Older Populations at the Institute of Gerontology at Wayne State University in Detroit.
Nicole Osier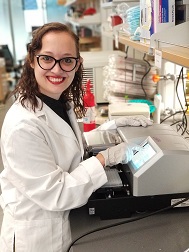 The purpose of Dr. Osier's proposed study is to address this significant knowledge gap by examining the ability of promising pro-inflammatory protein biomarkers to: (1) identify TBI cases and (2) predict the subset of individuals who experience psychiatric symptoms related to post-traumatic stress disorder (PTSD), depression, and other emotional issues. Dr. Osier's research uses molecular genomic techniques to understand the consequences of brain injury and identify those individuals most likely to respond to therapy and/or have favorable recovery profiles.
Dr. Osier is currently a Postdoctoral Fellow in the National Institutes of Health, National Institute of Nursing Research, Tissue Injury Branch, and Brain Injury Unit. She earned a PhD (2016) from the University of Pittsburgh, and both a BS in Nutritional Science (2008) and a BSN (2010) from Michigan State University. Her dissertation project used molecular techniques to explore melatonin receptor changes in response to pre-clinical TBI. This dissertation was supported by the National Institute of Nursing Research (NINR), Sigma Theta Tau International Honor Society, the Neuroscience Nursing Foundation, the International Society of Nurses is Genetics, and The Copeland Fund of the Pittsburgh Foundation. Dr. Osier has received several honors including being named a "Rising Star of Research & Scholarship" at the 2016 Sigma Theta Tau International Annual Conference in South Africa and invitation to the "Young Investigator's Colloquium" at the 2017 American Psychosomatic Society Conference in Spain.
2016 Heilbrunn Nurse Scholar Award Recipients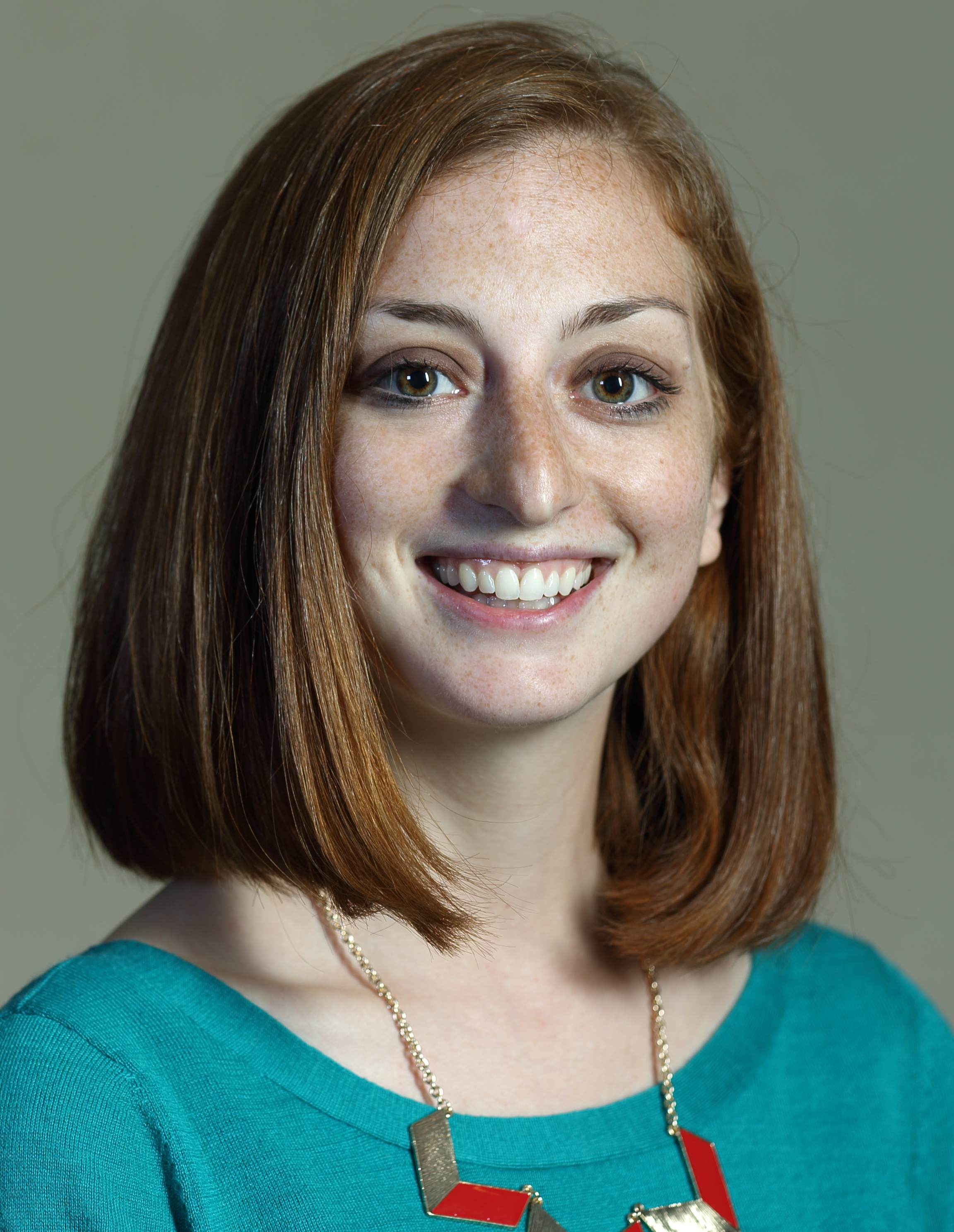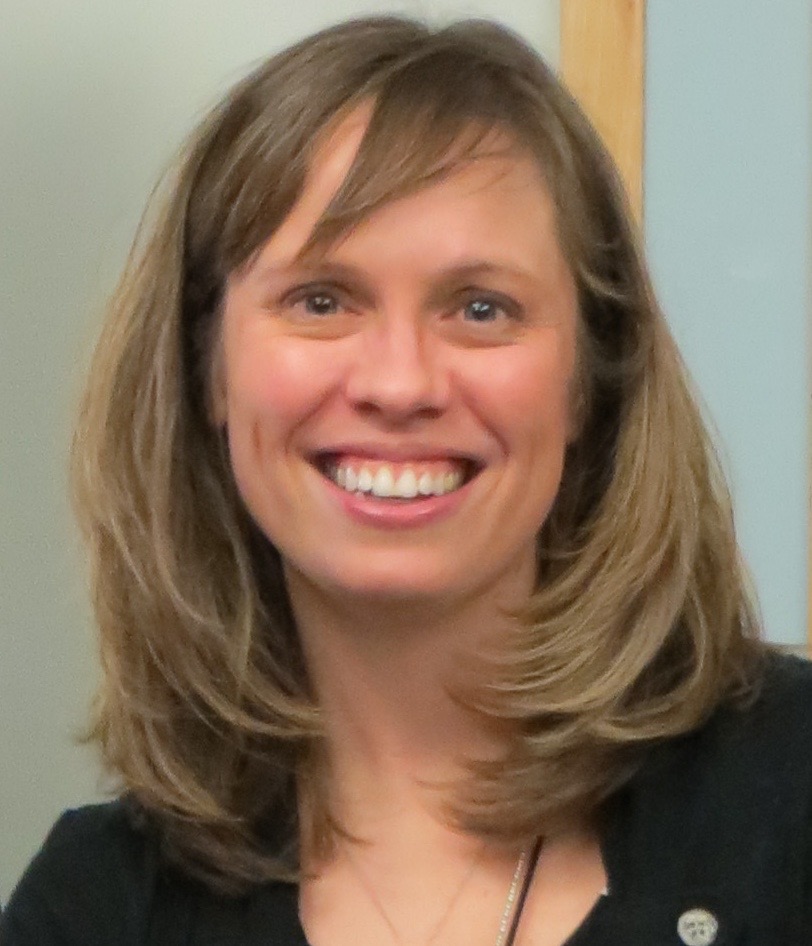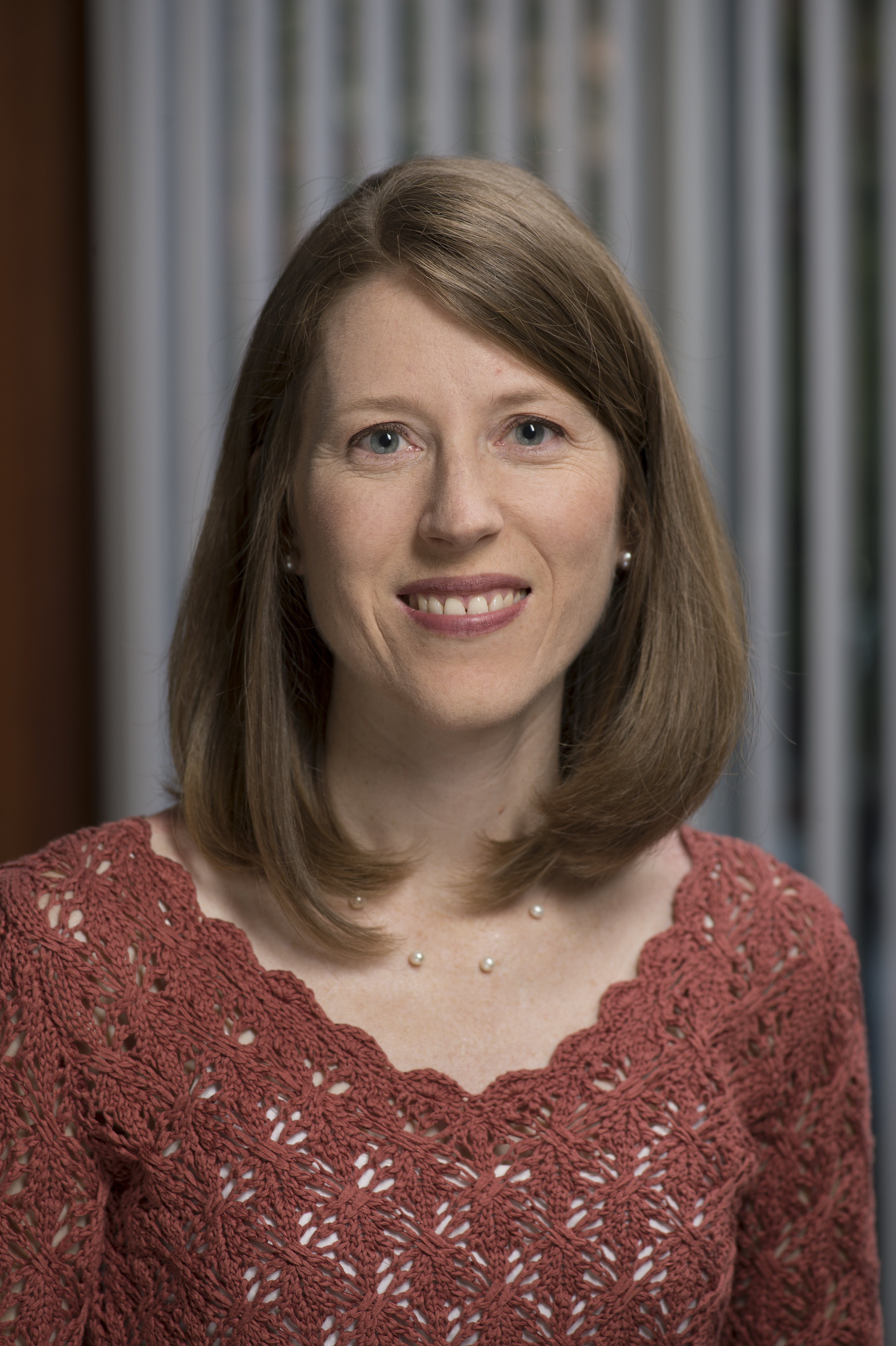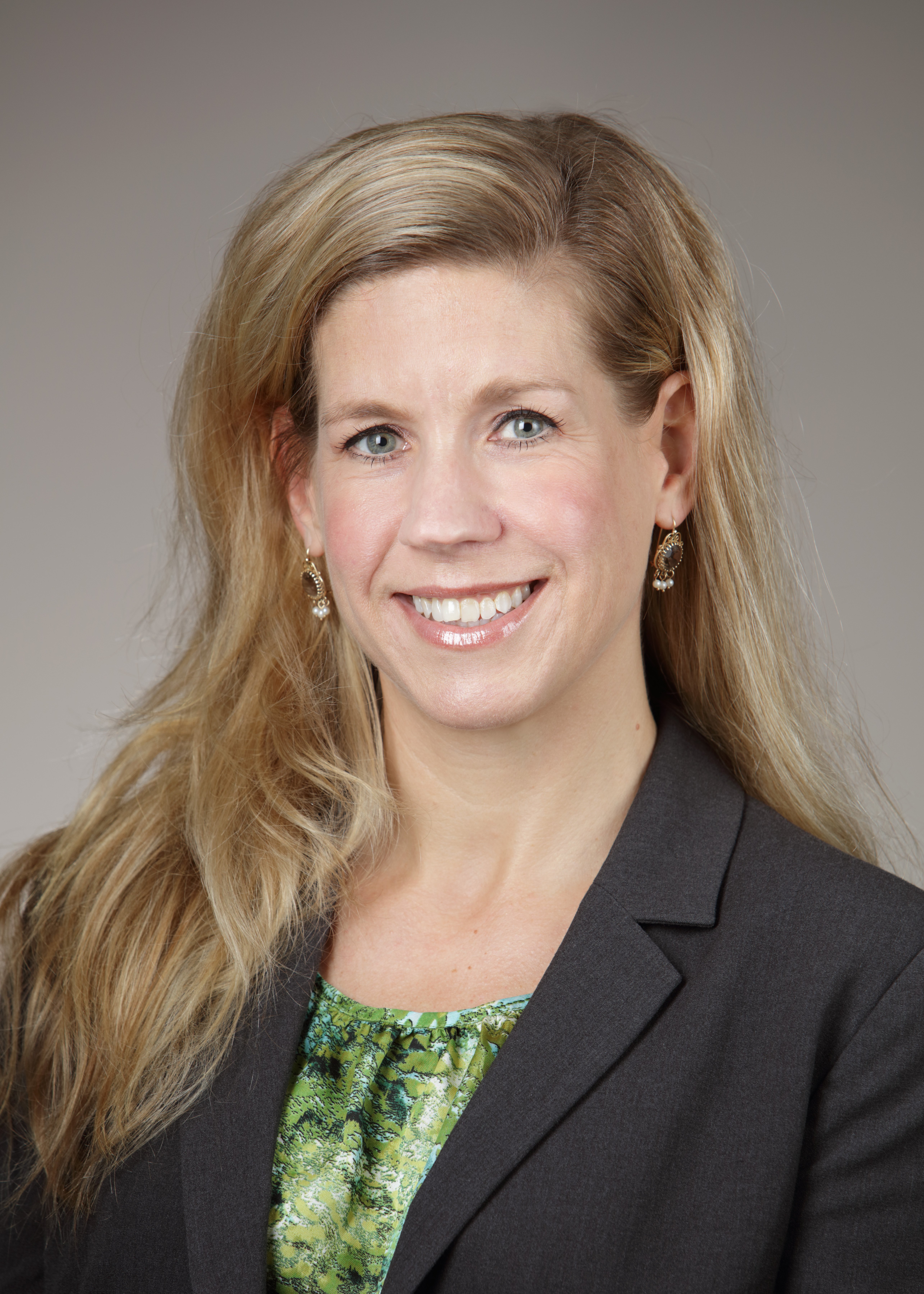 From left: Teresa L. Hagan, Paule Joseph, Krista Knudson, Melissa Kurtz, and Kristen R. Weaver
Teresa L. Hagan
Dr. Hagan's research focuses on how women with a history of cancer advocate for their health needs and well-being. Her proposed study will develop and test a web-based interactive game to teach women with advanced cancer how to advocate for their own care. Her ultimate goal is to create nurse-led, interactive educational interventions based in psychology that aim to reduce cancer inequities related to lack of patient self-advocacy.
Dr. Hagan is a postdoctoral research fellow at Massachusetts General Hospital and Harvard Medical School. She received her Ph.D. in nursing science and her B.S.N. from the University of Pittsburgh School of Nursing. Dr. Hagan has published eight peer-reviewed articles and two articles related to methods and policy, and has co-authored a book chapter on oncology, women's health, self-advocacy, and symptom management. Dr. Hagan is the recipient of an F31 training grant from the National Institute of Nursing Research (NINR) at the National Institutes of Health and a doctoral scholarship in cancer nursing from the American Cancer Society. She is currently a Jonas Policy Scholar with the American Academy of Nursing and serves on its Women's Health Expert Panel. She is active in the Massachusetts chapter of the National Ovarian Cancer Coalition as well as several other community and cancer organizations.
Paule Joseph
Dr. Joseph plans to study predictive models of how brain–gut interactions underlie human eating behavior and obesity. Her goal is to find new approaches to improve personalized nutrition and prevent weight gain in both children and adults. With the support of the Heilbrunn Nurse Scholar Award, Dr. Joseph will answer key questions about eating behavior, the microbiome, and obesity, an important milestone toward her early-stage investigator research goals. Dr. Joseph incorporates both clinical and bench science approaches to her work.
Dr. Joseph is currently a clinical and translation postdoctoral fellow at the NINR Digestive Disorders Unit, Biobehavioral Branch. She received her Ph.D. from the University of Pennsylvania School of Nursing and her M.S. as a family nurse practitioner from Pace University. Her research interest in eating behavior, genetics, obesity, symptom management, and gastrointestinal disorders stems from her clinical and research experience as a gastroenterology nurse and family nurse practitioner. Dr. Joseph's goal is to lead and mentor the next generation of research leaders from diverse and disadvantaged backgrounds as independent scientists at top research institutions.
Krista Knudson
Ms. Knudson is interested in how individuals and families experience illnesses requiring extracorporeal membrane oxygenation, a complex rescue treatment for severe but potentially reversible heart or lung failure. Ms. Knudson plans to examine experiences from the perspectives of both patients and their family members and use her findings to identify opportunities for patient- and family-centered practice changes that may ultimately lead to improved outcomes.
A doctoral candidate at Yale University, Ms. Knudson aims to develop a program of research centered on understanding and addressing the short- and long-term needs of critically ill patients and their families.
Melissa Kurtz
Ms. Kurtz's study will explore factors that influence decision-making for neonatal intensive-care unit (NICU) parents, including one's perception of being a "good parent." Outcomes from this study will inform the development of decision-support interventions for NICU parents with the goal of reducing long-term risks to parent psychological health.
Ms. Kurtz is a doctoral candidate at Johns Hopkins School of Nursing. Ms. Kurtz has 15 years' experience caring for NICU patients and their families. Her long-term goal is to become an independent nurse scientist and develop a program of research targeting the needs of parents with critically ill children.
Kristen R. Weaver
For her dissertation research, Ms. Weaver is examining brain–gut axis dysregulation in patients with irritable bowel syndrome (IBS), conducting an exploratory investigation for markers of stress. The Heilbrunn funding will allow her to build upon this work to explore the role of sex hormones, leptin, and brain-derived neurotrophic factor in modulating the brain–gut axis of patients with IBS, incorporating physiological measurements, patient-related factors, and molecular technologies.
Ms. Weaver worked as a nurse practitioner in gastroenterology while pursuing a Ph.D. in nursing from New York University, and received an Intramural Research Training Award from the NIH in July 2015. Through the Graduate Partnership Program between NYU and the NINR, she is now conducting her dissertation research in the Digestive Disorders Unit, Biobehavioral Branch, of NINR's Intramural Research Program.
2015 Heilbrunn Nurse Scholar Award Recipients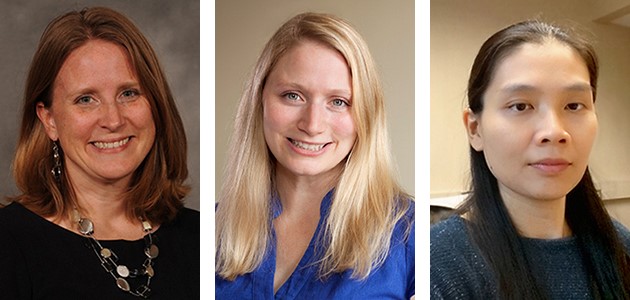 Jessica Castner, PhD, RN, CEN, AE-C: Dr. Castner plans to test the feasibility of using the Fitbit, a wireless, wearable activity tracker, to monitor sleep disruption caused by asthma in women. She will then determine the relationship between the women's sleep data and variations in their lung function, asthma control, and exacerbation. An assistant professor at the University at Buffalo's School of Nursing, Dr. Castner's research focuses on preventing, eliminating, and managing dyspnea, or difficulty breathing. Her work is focused on diminishing the gender gap in adult asthma control, developing sensors and devices as clinical applications to improve asthma, and using a "big data" approach to ascertain asthma sub-types, and biomarkers.
Julie Kueppers FNP, RN, Doctoral Candidate: As part of her interest in excess weight gain among children, Ms. Kueppers will examine the relationship between mothers' perceptions of themselves as healthy eaters and their own and their children's dietary intake and body mass index. The results of this project could assist in developing new approaches to improving childhood nutrition and preventing unhealthy weight gain. A doctoral student at the University of Rochester School of Nursing, Ms. Kueppers has years of experience caring for patients, and currently works as a Family Nurse Practitioner in a college health center. Ms. Kueppers' long-term goal is to become a nurse scientist, and to develop a program of research dedicated to childhood obesity prevention with a focus on maternal factors.
Chia-Kuei Lee, PhD, RN: Drinking and smoking are two activities that often overlap among undergraduates, and Dr. Lee is interested in how self-perception as a drinker affects how someone processes smoking-related information and their smoking behavior. She plans to survey undergraduates to determine whether or not they perceive themselves as smokers and drinkers. Then, she will assess their responses to smoking-associated stimuli and collect a 90-day history of their smoking and drinking behaviors. Dr. Lee, a postdoctoral research fellow at the University of Rochester School of Nursing, focuses on the role of self-cognition in risky behaviors among adolescent and young adult populations with the long-term goal of prevention. Ultimately, she wants to expand her research to ethnic minority populations experiencing escalating rates of substance use but receiving little attention.
2014 Heilbrunn Nurse Scholar Award Recipients
Susan Kohl Malone, PhD(c), RN, NCS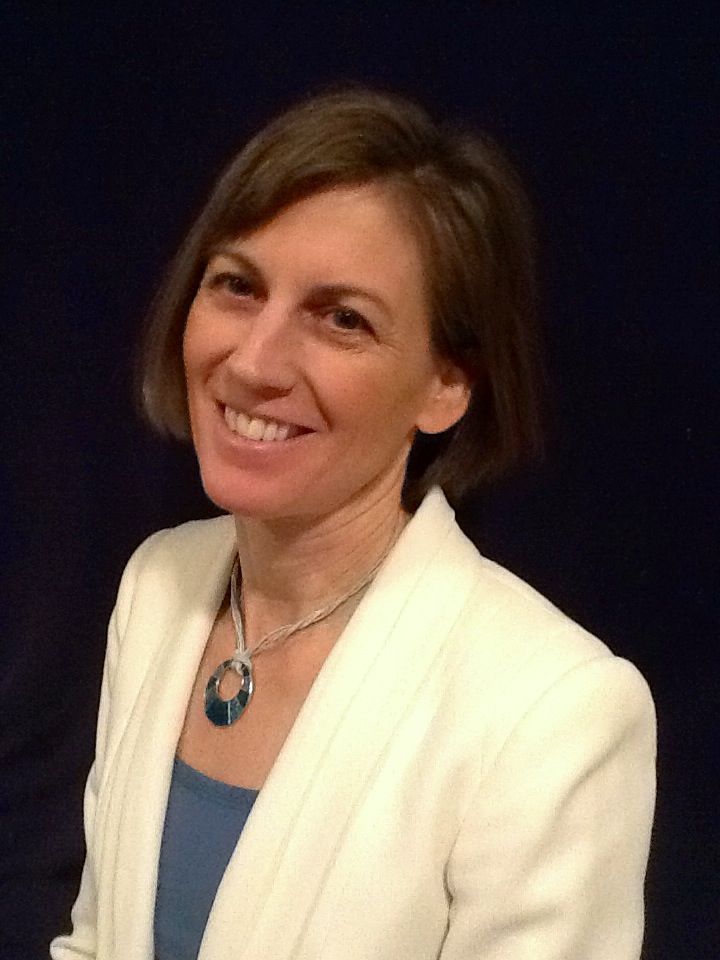 A doctoral student at the University of Pennsylvania School of Nursing since 2010, Susan Kohl Malone is currently working on her dissertation, "Does Chronotype Modify the Relationship between Sleep Duration and Body Mass Index in Adolescents?" She intends to become an independent nurse scientist. Ms. Malone received a BSN from Georgetown University in 1984 and a MSN in adult health chronic care from the University of Pennsylvania in 1986. She subsequently enjoyed a long career in diabetes education and school nursing. She has extensive experience as a clinical nurse, as a Certified Diabetes Educator, and as a Certified School Nurse/Health Educator. She has won numerous awards and grants, and her work has appeared in a number of peer reviewed publications.
In the course of her career, Ms. Malone has witnessed the worsening overweight/obesity trends in children and the subsequent occurrence of diseases in children (notably Type 2 diabetes) that were formerly only seen in adults. Recognizing the significance of sleep, overweight, obesity, and body composition (particularly intra-abdominal adipose tissue) in Type 2 diabetes in adults, Ms. Malone began to question the potential significance of these phenomena in school children. These trends are the impetus for her doctoral research.
Susan Kohl Malone brings a unique clinical perspective to her doctoral work—a perspective that encompasses both adult and pediatric experiences. Through her research she wants to help ensure that today's youth are equipped to make healthy lifestyle choices and prevent the onset of chronic cardio-metabolic diseases. With the support of the Heilbrunn Nurse Scholar Award, Ms. Malone will be well funded to conduct dissertation research that is aimed at addressing key questions about adolescent sleep and obesity in vulnerable populations.
Jill M. Vanak, PhD, RN, BSN, MSN, ACNP-BC AOCNP
A scholar, clinician, and health services researcher in the field of oncology outcomes research, Jill M. Vanak received her Ph.D. in February 2014 from the Center for Health Outcomes and Policy Research at the University of Pennsylvania School of Nursing. Since 2003, Dr. Vanak has been affiliated with Memorial Sloan-Kettering Cancer Center as a board-certified acute care and advanced oncology certified nurse practitioner. In this role, she has specialized in the care of patients with onco-hematologic malignancies, specifically those patients whose treatment includes hematopoietic stem cell transplant. She began her career at MSKCC as a registered nurse on the Bone Marrow Transplant inpatient unit. In 2007, she took on the role of research nurse practitioner for the Lymphoma Service. Dr. Vanak has experience in the design and implementation of phase II and III clinical trials involving an oncologic patient population. She has participated in the development of clinical research protocols, and has played an active role in the orchestration, implementation, and evaluation of trials conducted in both inpatient and outpatient settings. Dr. Vanak pursued her career at MSKCC while completing the doctoral program at the University of Pennsylvania.
Dr. Vanak's project aims to describe how a group of patients with a hematologic malignancy treated with blood stem cell reconstitution of their bone marrow as an inpatient and their caregivers perceive symptom distress, functional status, and health related quality of life prior to admission, during treatment, and post-treatment as compared to a patient group treated in the outpatient clinic setting. The Heilbrunn Nurse Scholar Award program will provide Dr. Vanak with support to become an independent nurse scientist researcher within the field of oncology and will further her career goal of developing an interdisciplinary program of research to examine outcomes of critically ill hematologic oncology patients.