Our Experts
Extramural Research Nursing Advisory Committee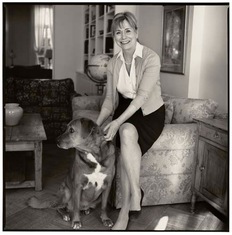 Marilyn DeLuca, PhD, RN
Consultant, Healthcare & Philanthropy
Assistant Professor
New York University School of Medicine
Dr. Marilyn A. DeLuca is a leader in global health and Principal of the consultancy, Global Health-Health Systems-Philanthropy. She is a Research Assistant Professor in the School of Medicine and Associate Adjunct Professor in the College of Nursing at New York University (NYU). With extensive experience in global and domestic health care systems, health reform, workforce, measurement, quality and research, DeLuca held clinical practice and leadership roles in large integrated health systems. She works with governments, non-governmental organizations, universities and key stakeholders including the World Health Organization (WHO), World Bank, African Development Bank, Global Health Workforce Alliance (GHWA) and Clinton Global Initiative. Dr. DeLuca is a member of the Board of Directors of IntraHealth International, an NGO focused on building the health workforce, which has worked in 90 countries. She has served on the Advisory Board of the Heyman Center for Fundraising and Philanthropy, NYU. Dr. DeLuca also advises and works with private and public donors, primarily benefiting the health sector. As founding Executive Director of a family foundation focused on the professional health workforce, she developed novel and enduring grant programs to address the US professional nursing shortage and continues her leadership work in professional nursing. Dr. DeLuca holds two Masters degrees and earned a PhD in public administration with a concentration in comparative health systems and reform politics at NYU (Wagner). Marilyn was featured in the book and project, The American Nurse, which inspired the 2014 documentary film of the same title. Her publications include peer reviewed journal manuscripts; columns on global health issues as a member of the Editorial Board of the Journal of Global Advances in Health and Medicine and author and guest–editor of the September 2015 issue of the journal World Health and Population, focused on global workforce. She is author of several book chapters and two books, including Transforming the Global Health Workforce (2013), for which she is lead editor and contributing author.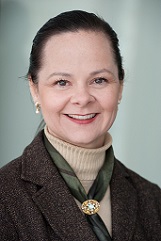 Wendy A. Henderson, PhD
Director, Center of Nursing Scholarship and Innovation
University of Connecticut School of Nursing
Wendy A. Henderson, PhD recently joined the University of Connecticut, School of Nursing and was appointed as the Director of the Center of Nursing Scholarship and Innovation in September 2019. Previously, she worked in the intramural program of the NIH for 12 years. She was the Chief of the Digestive Disorders Unit, Biobehavioral Branch within NINR's Division of Intramural Research. She is a certified registered nurse practitioner with a sub-specialty in pediatric gastroenterology, hepatology, and nutrition since 1999. Her interest in symptomatology in patients with gastrointestinal and liver disorders stems from her clinical and research experience at the Children's Hospital of Pittsburgh, Pediatric Gastroenterology Department. She completed a Patient Safety Fellowship, through the Jewish Healthcare Foundation. In 2007, Dr. Henderson obtained her PhD from the University of Pittsburgh, where she was also a Clinical and Translational Science Institute Fellow. The same year, she joined the Intramural Program of NIH as a Staff Scientist. After completing two years of postdoctoral training at NIH, Dr. Henderson was appointed as an Assistant Clinical Investigator in 2009 and then joined the NINR faculty in the NIH Division of Intramural Research in 2011. She founded a Clinical and Translational Postdoctoral Program in the Intramural Program of NIH. She served as a member of the NIH Women Scientist Advisors Committee and on the Best Pharmaceuticals for Children Act. Among other awards, Dr. Henderson received the NINR Director's Awards for Innovation, Leadership, and commitment to Diversity. She is a Fellow of the American Academy of Nursing.
As a principal investigator on multiple funded studies, Dr. Henderson's science focuses on Brain-Gut-Liver Microbiota Axis and chronic effects of stress on intestinal health across the lifespan. Dr. Henderson's work is nationally and internationally recognized and she is an inventor on multiple patents and licensed technologies.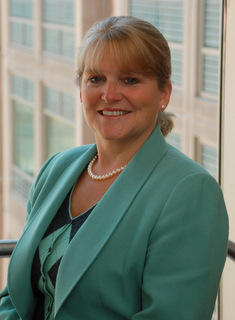 Gwenyth R. Wallen, PhD, RN
Chief Nurse Officer and Chief of Nursing Research and Translational Science for the NIH Clinical Center
As Chief Nurse Officer (CNO) and member of the Clinical Center executive team, Dr. Wallen directs patient care services that support intramural clinical research activities conducted at the National Institutes of Health, Clinical Center, the 200 bed research hospital and ambulatory care facility in Bethesda, Maryland. She is responsible for all patient care units, including critical care, inpatient units, day hospital and ambulatory programs with an annual operating budget of approximately $77 million and which include approximately 599 clinical research nurses and administrative staff. Dr. Wallen represents the Clinical Center, and provides international leadership, in defining the roles of clinical research nurses within the clinical research infrastructure and in setting standards for integrating patient care and management of the clinical research process. She provides executive leadership for the nursing research program at the Clinical Center with an individual clinical research portfolio including specializations in health behavior and health disparities research with emphasis on mixed methodologies and measurement in end-of-life care, integrative health and vulnerable populations. Dr. Wallen is a member of the Eunice Shriver National Institute of Child Health and Human Development (NICHD) Institutional Review Board. She serves as an Adjunct Associate Professor for Behavioral and Community Health, University of Maryland, School of Public Health and an Adjunct Assistant Professor at the Uniformed Services University Graduate School of Nursing. Dr. Wallen has a BS in Nursing from the University of Maryland, a MA in Business Management and Supervision from Central Michigan University, and a PhD in Health Education from the University of Maryland. In 2008 she completed the 2-year University of Arizona Fellowship in Integrative Medicine as part of her developing portfolio of integrative health research.