The 2023 Beatrice Renfield Lecture in Research Nursing

The Challenges of End-of-Life Decision Making
A Webinar Featuring Mi-Kyung Song PhD, RN, FAAN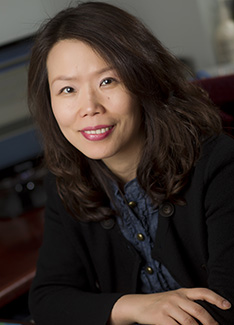 The Heilbrunn Family Center for Research Nursing at The Rockefeller University is pleased to present the 2023 Beatrice Renfield Lecture, a live webinar featuring Mi Kyung Song, PhD, RN, FAAN. Dr. Song is the Edith F. Honeycutt Chair in Nursing and Director of the Center for Nursing Excellence in Palliative Care at Emory University's Nell Hodgson Woodruff School of Nursing.
Dr. Song's research focuses on improving end-of-life and palliative care for patients with multiple severe chronic illnesses (e.g., patients with advanced chronic kidney disease and post-lung transplant recipients with chronic rejection) and their family members. Specifically, her research areas of interest are end-of-life communication, treatment decision-making, surrogate decision-making, integration of palliative care, and bioethics. With intensive training in theory-guided intervention development and testing, clinical trials, and biostatistics, she has led numerous NIH-funded intervention trials to improve end-of-life decision-making and post-bereavement outcomes for families across various patient populations, including targeted research in African American populations in multiple U.S. states.
On March 28, Dr. Song will discuss the Sharing Patient's Illness Representation to Increase Trust (SPIRIT) program, which focuses on advance care planning with family and their care providers to promote mental and emotional preparation for end-of-life decision-making. Topics will include the lessons learned from the SPIRIT program and methods to implement advanced care planning in a real-world setting. The presentation will conclude with recommendations to support patients and family members with the challenges of end-of-life decision-making.
Dr. Song earned a bachelor's degree in nursing and a master's degree in critical care nursing from Catholic University in Seoul, Korea. In addition, she has a doctorate from the University of Wisconsin-Madison focused on palliative and end-of-life care and a minor in biostatistics.

---
This lecture series is made possible by the generosity of The Beatrice Renfield Foundation. It is co-hosted by The Rockefeller University's Heilbrunn Family Center for Research Nursing and the Women & Science Initiative.