Our Experts
Extramural Research Nursing Advisory Committee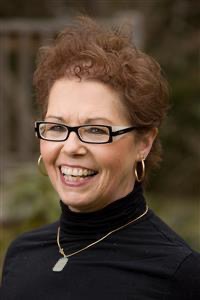 Margaret Barton-Burke, PhD, RN, FAAN
Director of Nursing Research
Memorial Sloan Kettering Cancer Center
Dr. Barton-Burke is the Director of Nursing Research at Memorial Sloan Kettering Cancer Center in New York City. She earned her Bachelor of Science in Nursing degree from William Paterson College in Wayne, NJ, her Master of Science degree in teaching specialty and oncology nursing from Boston University, and her Doctor of Philosophy from the University of Rhode Island in Kingston. She is a Professor Emeritus at the University of Missouri St. Louis and an adjunct professor at Rutgers-Camden School of Nursing, NJ; Queensland University of Technology, AU; and City University of New York (CUNY), NY. She is past president of the Oncology Nursing Society and after 21 years of service in the Army Reserve and the Massachusetts Army National Guard, she retired with the rank of Colonel. She was the first female Colonel in the Massachusetts National Guard.
Dr. Barton-Burke is a Fellow of the American Academy of Nursing (FAAN) and New York Academy of Medicine (NYAM). Among her many recognitions and awards, she is an inaugural faculty and senior faculty member for the African Doctoral Dissertation Research Fellowships (ADDRF) Training Workshop, sponsored by African Population and Health Research Center (APHRC) in Nairobi, Kenya. She is a founding member of the Massachusetts Pain Initiative, the Massachusetts Cancer Pain Initiative, and several other cancer nursing initiatives. She has received numerous fellowships and was a fellow in the American Association of Colleges of Nursing (AACN) 2014–2015 Leadership for Academic Nursing Program (LANP) Fellowship. Dr. Barton-Burke was the Chairperson of the AACN Research Leadership Network. In 2019, she was the Inaugural Scholar for the Jerome and Celia Reich Oncology Nursing Scholar Day at Massachusetts General Hospital; in 2020, she received the Nurses with Global Impact Award; and in 2021, the University of Rhode Island, School of Nursing designated Dr. Barton-Burke a Nursing Luminary.
---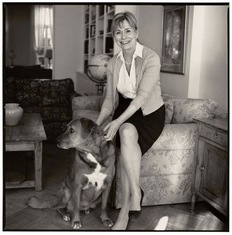 Marilyn DeLuca, PhD, RN
Consultant, Healthcare & Philanthropy
Assistant Professor
New York University School of Medicine
Dr. Marilyn A. DeLuca is a leader in global health and Principal of the consultancy, Global Health-Health Systems-Philanthropy. She is a Research Assistant Professor in the School of Medicine and Associate Adjunct Professor in the College of Nursing at New York University (NYU). With extensive experience in global and domestic health care systems, health reform, workforce, measurement, quality and research, DeLuca held clinical practice and leadership roles in large integrated health systems. She works with governments, non-governmental organizations, universities and key stakeholders including the World Health Organization (WHO), World Bank, African Development Bank, Global Health Workforce Alliance (GHWA) and Clinton Global Initiative. Dr. DeLuca is a member of the Board of Directors of IntraHealth International, an NGO focused on building the health workforce, which has worked in 90 countries. She has served on the Advisory Board of the Heyman Center for Fundraising and Philanthropy, NYU. Dr. DeLuca also advises and works with private and public donors, primarily benefiting the health sector. As founding Executive Director of a family foundation focused on the professional health workforce, she developed novel and enduring grant programs to address the US professional nursing shortage and continues her leadership work in professional nursing. Dr. DeLuca holds two Masters degrees and earned a PhD in public administration with a concentration in comparative health systems and reform politics at NYU (Wagner). Marilyn was featured in the book and project, The American Nurse, which inspired the 2014 documentary film of the same title. Her publications include peer reviewed journal manuscripts; columns on global health issues as a member of the Editorial Board of the Journal of Global Advances in Health and Medicine and author and guest–editor of the September 2015 issue of the journal World Health and Population, focused on global workforce. She is author of several book chapters and two books, including Transforming the Global Health Workforce (2013), for which she is lead editor and contributing author.
---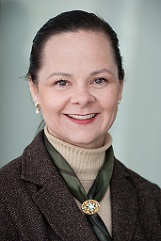 Wendy A. Henderson, PhD, CRNP, FAAN
Professor and Director, PhD Program
University of Connecticut School of Nursing
Dr. Henderson is a professor and the director of the PhD Program at the University of Connecticut, School of Nursing. Previously, she worked in the intramural program of the NIH for 12 years. She was the Chief of the Digestive Disorders Unit, Biobehavioral Branch within NINR's Division of Intramural Research. She is a certified registered nurse practitioner with a sub-specialty in pediatric gastroenterology, hepatology, and nutrition since 1999. Her interest in symptomatology in patients with gastrointestinal and liver disorders stems from her clinical and research experience at the Children's Hospital of Pittsburgh, Pediatric Gastroenterology Department. She completed a Patient Safety Fellowship, through the Jewish Healthcare Foundation. In 2007, Dr. Henderson obtained her PhD from the University of Pittsburgh, where she was also a Clinical and Translational Science Institute Fellow. The same year, she joined the Intramural Program of NIH as a Staff Scientist. After completing two years of postdoctoral training at NIH, Dr. Henderson was appointed as an Assistant Clinical Investigator in 2009 and then joined the NINR faculty in the NIH Division of Intramural Research in 2011. She founded a Clinical and Translational Postdoctoral Program in the Intramural Program of NIH. She served as a member of the NIH Women Scientist Advisors Committee and on the Best Pharmaceuticals for Children Act. Among other awards, Dr. Henderson received the NINR Director's Awards for Innovation, Leadership, and commitment to Diversity. She is a Fellow of the American Academy of Nursing.
As a principal investigator on multiple funded studies, Dr. Henderson's science focuses on Brain-Gut-Liver Microbiota Axis and chronic effects of stress on intestinal health across the lifespan. Dr. Henderson's work is nationally and internationally recognized and she is an inventor on multiple patents and licensed technologies.
---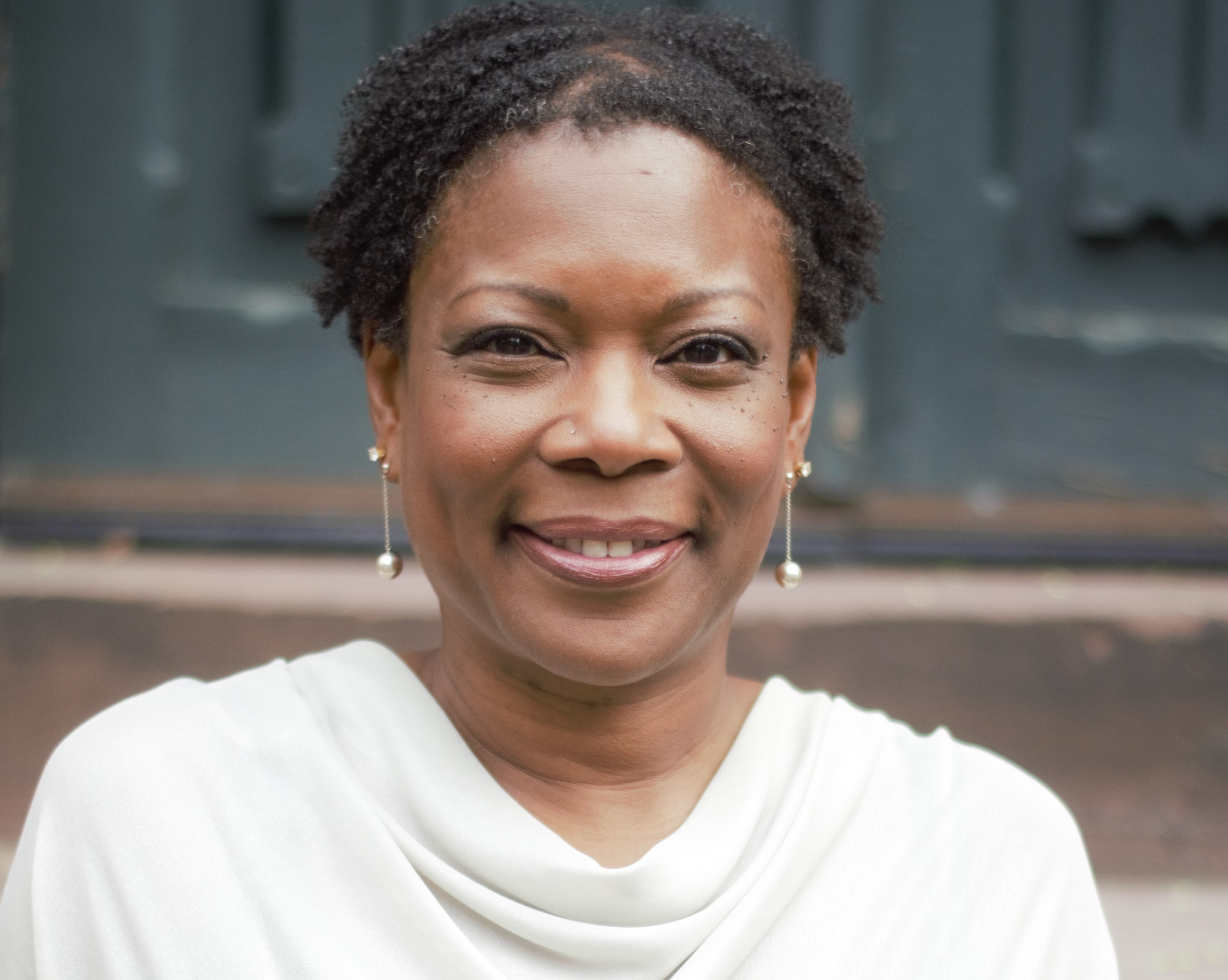 Lisa Lewis, PhD, RN, FAAN, FAHA
Professor and Senior Associate Dean, Diversity, Equity, and Inclusion
Rutgers University – Camden Campus
Dr. Lisa M. Lewis is a professor and senior associate dean of diversity, equity, and inclusion at the Rutgers University - Camden School of Nursing and researches to reduce cardiovascular disparities in the Black community. Her research program lies at the intersection of complex sociocultural factors, culturally relevant and gender-appropriate interventions, and treatment adherence for hypertensive Blacks. In recognition of her work with hypertensive Blacks, Dr. Lewis received the Clinical Article of the Year Award from the American Heart Association and the Estelle Osborne Alumni Recognition Award from New York University. In addition, she participated in the White House Forum on Women and the Economy and served on the State of Black Women's Health Panel with the 21st U.S. Health and Human Services Secretary Kathleen Sebelius.
As an educator, Dr. Lewis focuses on preparing nursing students who provide health care to the nation's ever-increasing diverse populations. In addition, she has mentored numerous undergraduate and graduate students in health disparities research. Recognizing her dedication to teaching and mentorship, she received the Christian R. and Mary F. Lindback Award for Distinguished Teaching University of Pennsylvania and the Trustees' Council of Penn Women's 25th Anniversary Award for Excellence in Advising in 2019.
Dr. Lewis is a fellow in the American Academy of Nursing (AAN) and American Heart Association (AHA) and a member at large of the CVSN Leadership Committee of the American Heart Association. Committed to community service, Dr. Lewis currently serves as secretary for the Board of Directors for the Philadelphia Nursing Home/Fairmount Long Term Care and the Pennsylvania Action Coalition.
---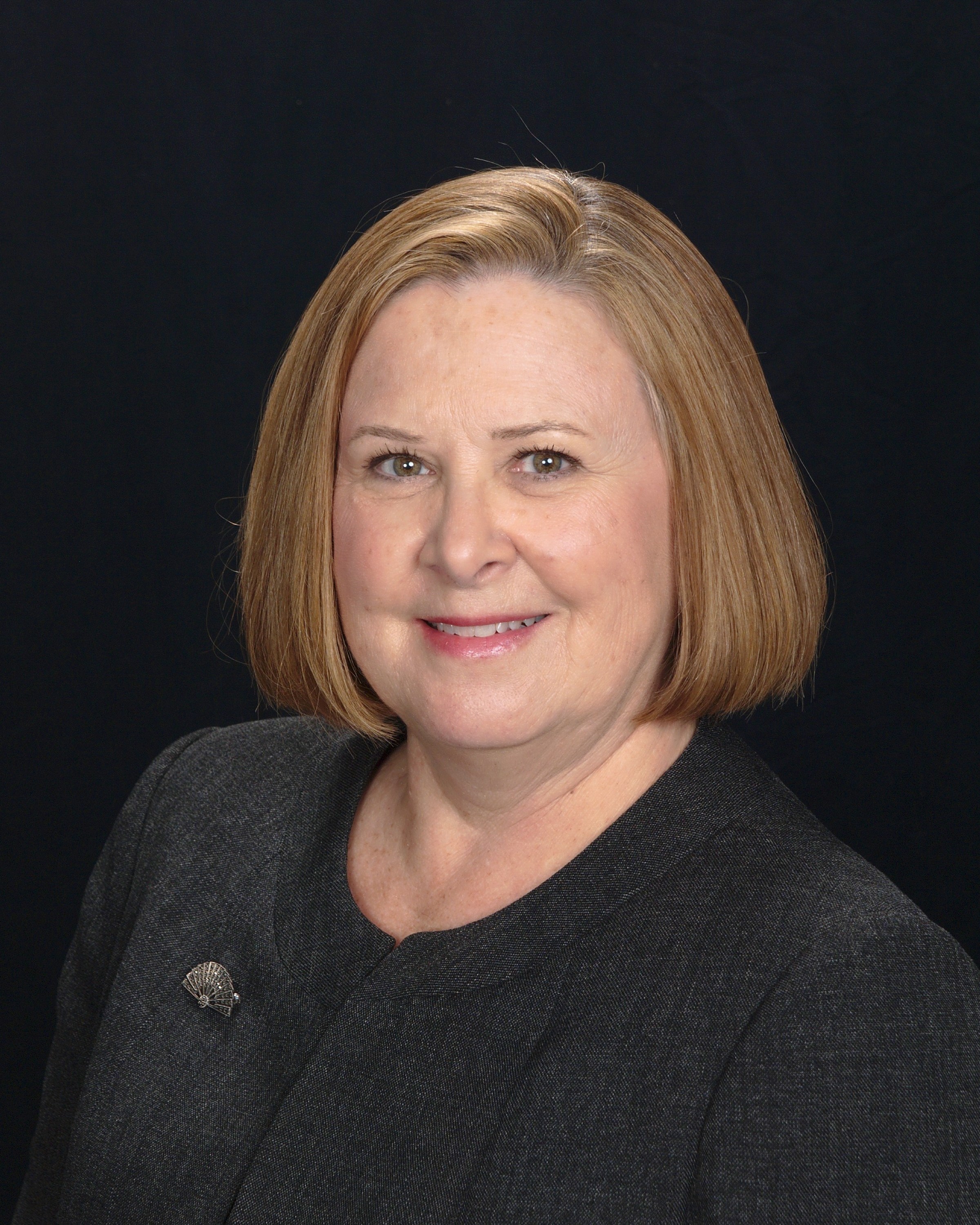 Rita Pickler, PhD, RN, FAAN
The FloAnn Sours Easton Professor of Child and Adolescent Health
The Ohio State University College of Nursing
Dr. Rita Pickler is the FloAnn Sours Easton Professor of Child and Adolescent Health and Director of the PhD & MS in Nursing Science Programs at The Ohio State University College of Nursing. She received her BS and MS in Nursing from the University of North Carolina at Greensboro and her PhD from the University of Virginia. She also holds a post-master's certificate as a pediatric nurse practitioner from the Virginia Commonwealth University. Dr. Pickler has been studying the care of preterm infants since 1980 and preterm infant feeding care since 1990. Since 2001, her work has included measurement of neuro-developmental outcomes associated with feeding care and particularly oral feeding. She has been funded by the NIH for her research for 19 years; she currently serves on the National Advisory Council for Nursing Research at the National Institutes of Health. She has been teaching and mentoring nurses and nursing students since 1981 and is committed to preparing the next generation of scientists who are interested in improving health outcomes for those most in need. She is passionate about good science and implementation into clinical practice. She has been honored for her research accomplishments in many ways, including induction into the American Academy of Nursing and the Sigma Theta Tau International Researcher Hall of Fame. After serving as an editor for the Journal of Advanced Nursing for 5 years and Research Department Editor for the Journal of Pediatric Health Care for 12 years, she became the editor of Nursing Research in January 2018.
---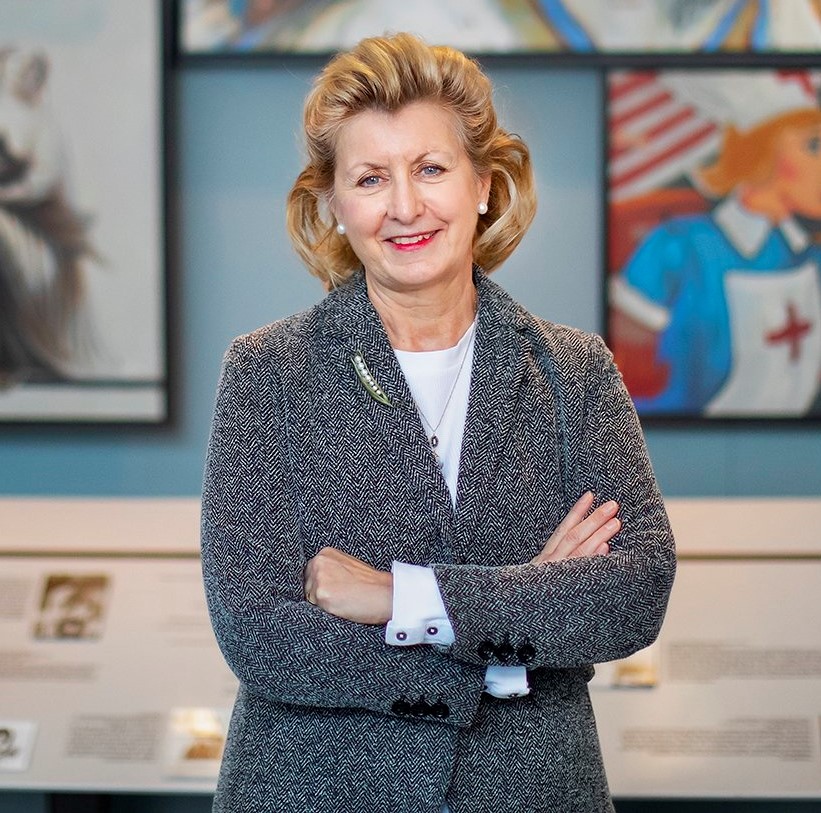 Connie M. Ulrich, PhD, RN, FAAN
Lillian S. Brunner Chair in Medical and Surgical Nursing and Professor of Bioethics and Nursing University of Pennsylvania School of Nursing
Dr. Ulrich is the Lillian S. Brunner Chair in Medical and Surgical Nursing and a Professor of Bioethics and Nursing at the University of Pennsylvania School of Nursing with a secondary appointment in the Perelman School of Medicine, Department of Medical Ethics and Health Policy. Dr. Ulrich was trained in bioethics at the National Institutes of Health in the Department of Bioethics. Her national and international bioethics program of research has focused on advancing empirical bioethics in both clinical practice and research using innovative mixed methodology approaches. She is currently funded by the National Cancer Institute (R01CA196131-01A1) to examine factors important in clinical trial participation, including differences in how patient-participants view informed consent process in relationship to retention and how they make decisions related to their clinical trial, including advance care planning. She has also received funding from other NIH, federal and state agencies. Dr. Ulrich has published in leading medical, nursing, and bioethics peer-review journals; and published a book on "Everyday Ethics: Ethical Issues and Stress in Nursing Practice." Her most recent book published by Springer Nature with her colleague Dr. Christine Grady is entitled "Moral Distress in the Health Professions." Dr. Ulrich also worked with several of her bioethics colleagues to publish the first Hastings Center Special Report on "Nurses at the Table: Nursing, Ethics, and Health Policy." Dr. Ulrich has also served as a bioethicist on several DSMBs appointed by the National Institutes of Health and is a fellow in the American Academy of Nursing and past co-Chair of the Bioethics Expert Panel, a 2018 inductee into the International Nurse Research Hall of Fame, Sigma Theta Tau International Nursing Honor Society and a Salzburg Global Fellow.
---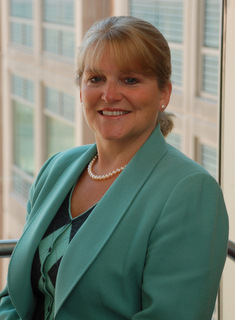 Gwenyth R. Wallen, PhD, RN, FAAN
Chief Nurse Officer and Chief of Nursing Research and Translational Science for the NIH Clinical Center
As Chief Nurse Officer (CNO) and member of the Clinical Center executive team, Dr. Wallen directs patient care services that support intramural clinical research activities conducted at the National Institutes of Health, Clinical Center, the 200 bed research hospital and ambulatory care facility in Bethesda, Maryland. She is responsible for all patient care units, including critical care, inpatient units, day hospital and ambulatory programs with an annual operating budget of approximately $77 million and which include approximately 599 clinical research nurses and administrative staff. Dr. Wallen represents the Clinical Center, and provides international leadership, in defining the roles of clinical research nurses within the clinical research infrastructure and in setting standards for integrating patient care and management of the clinical research process. She provides executive leadership for the nursing research program at the Clinical Center with an individual clinical research portfolio including specializations in health behavior and health disparities research with emphasis on mixed methodologies and measurement in end-of-life care, integrative health and vulnerable populations. Dr. Wallen is a member of the Eunice Shriver National Institute of Child Health and Human Development (NICHD) Institutional Review Board. She serves as an Adjunct Associate Professor for Behavioral and Community Health, University of Maryland, School of Public Health and an Adjunct Assistant Professor at the Uniformed Services University Graduate School of Nursing. Dr. Wallen has a BS in Nursing from the University of Maryland, a MA in Business Management and Supervision from Central Michigan University, and a PhD in Health Education from the University of Maryland. In 2008 she completed the 2-year University of Arizona Fellowship in Integrative Medicine as part of her developing portfolio of integrative health research.